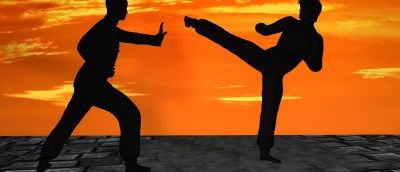 Up-grade Martial Arts and Tutoring Fusion Sessions for 5-17's with Education Health and Care Plans
Fusion sessions are aimed at and cater for children between the ages of 5-17 years old with Education Health and Care Plans.
Sessions include martial arts and tutoring. So, if children need any specific help with academic/schoolwork or homework they are welcome to bring this in and will be allocated time with a tutor to work through it. Children are encouraged to bring homework to do, however the primary focus is martial arts including listening, leading etc.
About SEND Session
Classes are 1-3pm on Saturday afternoons during term time. The new block starts Saturday 5th of November and finish 1st April 2023
Price
£6 per participant
The i-go offer can still be used and is: First Session free plus 25% off all following classes and monthly membership, and 10% Off kit
About Up-Grade Martial Arts
Martial Arts classes for children, young people and adults. Offering a dynamic range of classes for those of all ages and abilities including specialist classes, as well as private one-to-one tuition from a team of black belt and champion coaches. Classes include Boxing and Kickboxing. Classes start from £5 per session or £18 a month before i-go discount.
Up-Grade Training and Therapy (the parent company of Up-Grade Martial Arts) are an alternative education provision and so provide many educational courses and academic tuition sessions. As an educational and fitness well-being session, they hold Home-School groups, ASD groups and female only groups for both martial arts and education.
Learn more about Up-Grade Martial Arts
Accessibility
Wheel Chair Accessible venue
Wheel Chair Accessible Entrance
Disabled Parking & Drop-off
Designated Disabled Parking
Drop-off Area
Accessible parking space, with the possibility of reservation. Please contact the venue to arrange this.
Fast Track Entry
Quiet Times
Special Sessions
There can be sudden loud noise
Location
20 Endwell Road
Bexhill-on-Sea, TN40 1EA