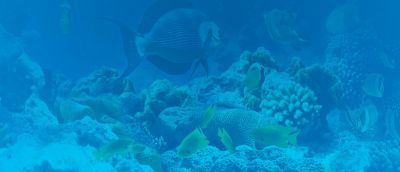 Blue Reef Aquarium
Hastings
Take the ultimate undersea safari at Blue Reef Aquarium. Enjoy close encounters with hundreds of amazing aquatic creatures. At the aquarium's heart is a giant ocean display where you can walk through an underwater tunnel and come face to face with shoals of colourful fish.
Parking
Parking is available next to the aquarium in a pay-and-display council-operated car park. Rates vary at the council's discretion. Please note that you must pay with coins, as the car park machines do not accept notes or card payments. Do ensure you have sufficient change before parking.
Food & Drink
Visit the coffee shop located within the aquarium to discover a simple and tasty menu. Enjoy freshly ground coffee in the form of a latte, cappuccino and more, as well as herbal teas and a large section of soft drinks. Purchase a slice of cake or maybe a muffin or freshly baked cookie. Enjoy baguettes with a selection of fillings or our delicious pizza range. Children have the choice of a healthy sea themed lunchbox or a delicious cheese pizza and garlic bread.
Accessibility
Wheel Chair Accessible venue
Wheel Chair Accessible Entrance
Other (please specify)
The aquarium is accessible apart from the underwater tunnel which has seven steps going down to it and seven coming back up.
Accessible Toilets
Baby Changing Facilities
Other (please specify)
There is an accessible toilet within the aquarium. There is also a Changing Places toilet about 70 metres away just past the Jerwood Gallery, with access via the on-site attendant (see www.changing-places.org).
There are flashing lights
We have characters in costumes
Offers & Events
Location
Rock-A-Nore Road
Hastings, TN34 3DW