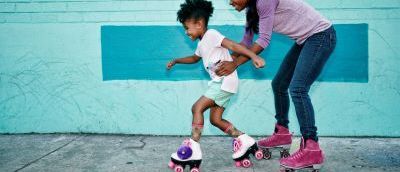 A J Roller Discos
Haywards Heath
Roller Discos and Parties for all ages (3 and up) and abilities. No skates? No problem, hire from sizes 8 junior to adult 12.
Accessibility
There is an access ramp.
People are welcome to take part in a wheelchair if the session is not too busy.
Held at the Dolphin Centre, Haywards Heath.
There is floodlighting, and moving, pulsing lights. There is quite loud music.
Offers & Events
Location
A J Roller Discos The Dolphin Centre Pasture Hill Road
Haywards Heath, RH16 1LY
This page was last updated on 22 Sep 2023