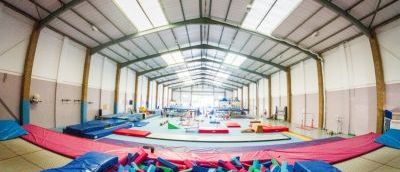 Free First Session for i-go Cardholder
i-go cardholders can attend a free first session, booking is required, and can access subsequent sessions at existing concessionary rates. Carers can stay for the session at no charge.
Fun Abounds Trampoline Centre
Uckfield
How to claim this offer
Pre booking is required. Please phone or email Stella Jackson (01825 768 479 / stella.jackson@funabounds.co.uk) to book.
Terms and conditions
A valid i-go card must be used. This offer can not be used in conjunction with another offer.
About Fun Abounds Trampoline Centre
Fun Abounds is a dedicated trampolining and Double Mini Trampoline (DMT) centre that offers group and one to one coaching sessions as well as open sessions. After school and Saturday Jump for Fun sessions, One to One sessions & Fun 'n' Bound sessions on Saturday afternoons. See website for details.
Learn more about Fun Abounds Trampoline Centre
Accessibility
Wheel Chair Accessible venue
There are hoists available to assist with access to the trampolines. Card holders are aked to bring thier own slings. Staff are available to assist with the double entrace doors where necessary. The site is all on one level.
Disabled Parking & Drop-off
Designated Disabled Parking
Drop-off Area
Accessible Toilets
Accessible Changing Room With Seat / Rails
The female changing room doubles up as the accessible changing room - ask at reception to make the room private for you if you would like to use it.
Quiet Times
Special Sessions
There can be sudden loud noise
There is usually music playing but this can be turned down or off to suit the needs of the young people attending
Location
21 Bell Lane
Uckfield, TN22 1QL
This page was last updated on 11 May 2022