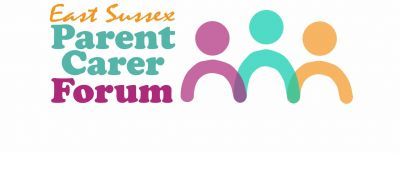 East Sussex Parent Carer Forum Newsletter
Parents and carers understand their children and young people with Special Educational Needs and Disabilities better than anyone else. That is why the East Sussex Parent Carer Forum (ESPCF) wants to represent their views and experiences to the decision makers who shape and develop services in East Sussex. ESPCF would like to reach out to as many parent carers as possible so please click here to find out more and here to become a member.
There are many benefits to being a member and one of them is receiving the regular newsletter, so the latest copy has been made available to everyone to whet the appetite!
East Sussex Parent Carer Forum - Eastbourne YMCA
Eastbourne
How to claim this offer
About East Sussex Parent Carer Forum - Eastbourne YMCA
East Sussex Parent Carer Forum - Placing the views of all parent carers at the heart of decision making
The new forum for parent carers of children and young people with special educational needs and disabilities (SEND) in East Sussex.
Welcome to the East Sussex Parent Carer Forum. It is our role to make sure parent carer voices are heard and that their views and experiences contribute towards developing and improving services.
Joining the forum has many benefits as seen below. During current restrictions we are facilitating virtual get-togethers but normally we aim to offer:
Friendly relaxed get togethers such as coffee mornings where parent carers can meet each other
An opportunity for parent carers to share experiences and hear other people's stories
Learn about services and provision that other parent carers have used and hear their feedback
Events with speakers on specific topics relevant to SEND families
Opportunities to meet East Sussex commissioners and senior managers
Regular updates and information on what is happening locally
ESPCF Newsletter and regular updates which will feedback on the work of the forum
If anyone wants to be more involved in shaping services, we welcome parent carers to become an ESPCF member or parent carer representative
Full induction, training and support is offered to all representatives
Representatives could be part of a project or attend ESCC meetings to represent the forum and the collective views of parent carers
Representatives can work on a particular topic that will makes use of their own experience, knowledge and interest
We will pay for representative's hours of work and travel/childcare expenses
To join visit www.espcf.org.uk or for more information please email info@espcf.org.uk or call us on 0300 770 1367
Join us - and together we can make a difference
Learn more about East Sussex Parent Carer Forum - Eastbourne YMCA
Accessibility
The Eastbourne YMCA does not currently have disabled access. However, ESPCF only uses the building for offices. Our events are held at various venues across East Sussex and we do our best to ensure these have full disabled access and parking.
Location
YMCA Eastbourne 56 - 58 Seaside
Eastbourne, BN22 7QL
This page was last updated on 11 Jan 2021