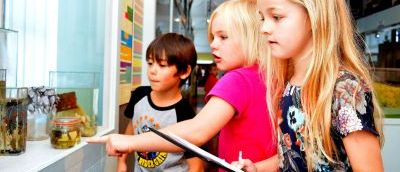 Discounted Rates
Children (5-16) pay i-go reduced rate of £1.00 and carer goes free. Adults (16-25) i-go reduced rate of £2.00 and carer goes free.
Standard Admission Prices
Adult £3
Children (5-16) £1.50
Under 5s FREE
Concessions £2.50 (includes students over 16yrs)
Pre-booked Group bookings £2 per person
Bexhill Museum
Bexhill On Sea
How to claim this offer
Show your valid i-go card on entry.
Terms and conditions
Offer not available in conjunction with any other offer or promotion.
About Bexhill Museum
Bexhill Museum has something for everyone from local history and archaeology to fashion and Bexhill's motor heritage. We have hands on displays (have a go at installing spark plugs), a costume gallery with collections dating from the 17th century, and The Sargent Gallery which houses a quirky mix of archaeology, dinosaur fossils, minerals, stuffed birds, butterflies and so much more. There is now also a model railway showing the town during World War 2. Use the access centre for research with desks, computers and reference books. And there's a regularly changing temporary exhibition and display programme.
Learn more about Bexhill Museum
Accessibility
Wheel Chair Accessible venue
Wheel Chair Accessible Entrance
Wheelchair Accessible Lift
Automatic entrance doors with push button.
No parking but usually plenty of on-street parking directly outside the building and nearby surrounding area.
Accessible Toilets
Grab/Drop Down Rails
Wide door purpose built. On street (entry) level and lower floor.
Specially designed exhibition & displays for the visually impaired.
There can be sudden loud noise
The WWII gallery has a model railway showing the town during the war. It has fairly loud sound affects that some unprepared visitors may find surprising such as air raid sirens, bombers flying overhead etc.
Otherwise the museum is generally quiet. There is an audio-visual DVD display in the Costume and Sergeant galleries but the volume is low.
Location
Bexhill Museum Egerton Road
Bexhill On Sea, TN39 3HL
This page was last updated on 11 May 2022