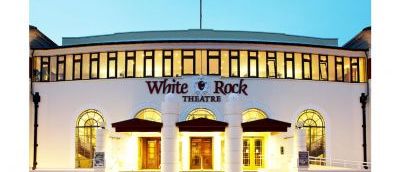 Carer Goes Free (and free tea)
Carer goes free and can have a free cup of tea
The White Rock Theatre
Hastings
How to claim this offer
You can book by phone on 0343 310 0031 and mention you have an i-go card. Or, show the i-go card if booking in person at the box office.
Terms and conditions
Not to be used with any other offers
About The White Rock Theatre
We are Hastings largest entertainment venue and home to a great variety of live entertainment, stand up comedy, live music, touring theatre productions and an annual pantomime.
The beautiful Pavilion style venue is on the stunning coast of Hastings and has a lovely sea-view Café Bar.
Learn more about The White Rock Theatre
Accessibility
Wheel Chair Accessible Entrance
Wheelchair Accessible Lift
Ramp to entrance doors which are wide and automatic – large push button inside and out.
Auditorium – wheelchair space in stalls (accessed from foyer level). Ushers will show you to your seating area. Depending on where you are seated, carer may sit behind or next to wheelchair user. Circle not suitable for wheelchairs.
There is a lift which goes to every level, and a chair lift down to Sussex Hall function room.
There are handrails on stairs.
Disabled Parking & Drop-off
Designated Disabled Parking
Situated on the main road at the front of the venue.
Accessible Toilets
Grab/Drop Down Rails
Baby Changing Facilities
There is a Unisex disabled toilet on the lower ground floor which is accessable by a lift. it is step free, has a wide door and sufficient space for a large electric wheelchair and and a carer. There is also an emergency pull-cord.
There are flashing lights
There can be sudden loud noise
Small spot laser lights are used
A tannoy is used for announcements/interval
Bells
Fire alarm (in emergency)
Audience is warned in advance about any audience participation, ask at time of booking. When the answer is unknown please enquire on the day of the show.
Location
White Rock Theatre
Hastings, TN34 1JX
This page was last updated on 10 May 2022