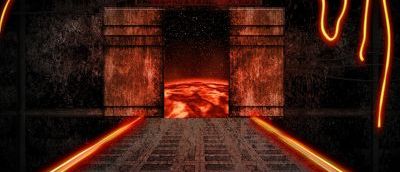 20% off for i-go cardholder and everyone with them
20% off for i-go cardholder and anyone with them. Please Note - the escape rooms are not suitable for anyone under 12 years of age.
Dark Master Escape Rooms
Crowborough
How to claim this offer
Terms and conditions
Not to be used with any other offers
About Dark Master Escape Rooms
Dark Master Escape Rooms have a choice of 3 games and another one coming soon! All games are for players aged 12 and above.
The Reliquary - It's a race against time to find an ancient relic before the dark master locates it.
OneWing Airlines - Board the flight to the Dark Master's last know location. If you make it, find and detain the Dark Master.
Shamley's Toy Makers - The Dark Master has hidden something tiny inside Shamley's toy shop. You will have to be shrunk in order to find it.
Station 108 (coming soon) Escape Station 108, a nuclear weapons outpost located in the Arctic Tundra. Can you disarm the warhead before it's fired?
Learn more about Dark Master Escape Rooms
Accessibility
Wheel Chair Accessible Entrance
Reception has double door.
The Escape rooms themselves are not wheelchair accessible.
There is plenty of parking, and as sessions are bookable there should not be a problem with parking. There is plenty of space for dropping someone off.
Accessible Toilets
Grab/Drop Down Rails
One of the Escape rooms has a motion floor that moves, there can be a voice occasionally and there are lights. There is also a spark machine.
Darkmaster suggest that you speak to them in advance to discuss suitability and any adaptions that could be made for your session.
Location
Unit 5, Plumyfeather Farm Plumyfeather Lane Lye Green
Crowborough, TN6 1UX
This page was last updated on 21 Oct 2022