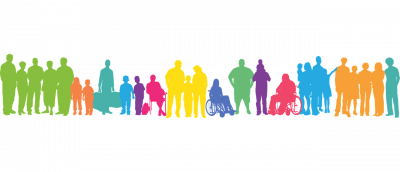 Disabled Adults Active Social - First Session Free
This fully inclusive session for adults will take you through a variety of sports, from boccia to football. If there is a sport you're keen to try, suggest it to their coaches and they will be happy to adapt it for these sessions! There will also be a range of low-impact activities, such as table tennis, table football and Lego.
About SEND Session
Price
£3 per person.
First session free.
About Defiant Sports
Defiant Sports believe in 'connecting through sport' and aim to reach those who have a barrier to participation. They currently offer a wide range of activities including: home ed sports sessions, football for SEND children and siblings, holiday group, football for adults with disabilities, Boccia and seated sports, youth club 12+, kids club 8-11 year olds, sensory arts and crafts, Pokemon walk and disabled adults active social.
Whilst breaking down barriers to increase inclusivity Defiant Sports involve the community by asking "what would you like to do?" so if you can't find something to suit, get in touch and tell them!
Defiant Sports is a 'not for profiit community interest company.
Learn more about Defiant Sports
Accessibility
Wheel Chair Accessible venue
Wheel Chair Accessible Entrance
The Inclusion Hub is a fully accessible building.
Disabled Parking & Drop-off
Blue Badge
Designated Disabled Parking
Drop-off Area
Plenty of parking available in large car park.
Accessible Toilets
Toilet Hoist
Grab/Drop Down Rails
Defiant Sports Inclusion Hub has a changing places type toilet and are happy for people who are not attending a session to drop in and use it.
Wheelchair Access to Outdoor Areas
Paths
There are flashing lights
There can be sudden loud noise
Staff are Makaton trained.
There is a quiet area.
There is a sensory room.
Location
The Inclusion Hub 32 Kingston Road
Eastbourne, BN22 9JB