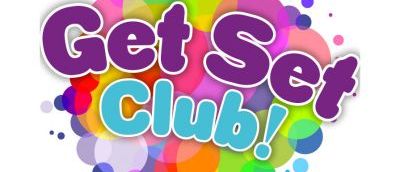 The Get Set Home Challenge
The Get Set Home Challenge offers the whole family the chance to take part in a range of activities to keep active during your time at home. All you will need is a pen and paper and lots of imagination!
We've created 10 different activities which can be done over 10 days. You can find an example timetable below, but you can do the challenge in any order you wish.
https://www.waveleisure.co.uk/get-set-club/get-set-club-home-challenge/
Downs Leisure Centre, Wave Leisure Trust
Seaford
About Downs Leisure Centre, Wave Leisure Trust
Downs Leisure Centre in Seaford has a gym, sports and activity halls, an outdoor 3G all-weather pitch, Dino's soft play area, aerobics studio and café.
There are regular activities for children with special educational needs and disabilities on offer as part of the Get Set Club. Please contact anna.jones@waveleisure.co.uk for more information.
Wave Leisure Trust is a charitable not-for-profit Trust working to inspire active lifestyles through providing high quality, affordable and accessible health and fitness facilities and activities for our community.
Learn more about Downs Leisure Centre, Wave Leisure Trust
Accessibility
Exhibits Are Mostly At Wheelchair Height
The Gym has a variety of equipment which is adaptable for wheelchair users - please ask a gym instructor for more information
The main entrance door is automatic
There is a swing gate at reception, if you need assistance please ask at reception
There is a lowered counter at reception
Smooth floors inside building
The stairs leading to the balcony have a handrail
Disabled Parking & Drop-off
Designated Disabled Parking
There are 5 disabled parking spaces at the front of the building
There is a dropped curb in front of the parking spaces and in front of the double blue doors
Accessible Toilets
Grab/Drop Down Rails
Accessible Changing Room With Seat / Rails
Radar key only needed for the accessible changing room - available from reception
Wheelchair Access to Outdoor Areas
Hearing loop at reception and in the cafe Wave.
Large Print Leaflets / Guides / Menus
Large print leaflets and menus available on request
There are flashing lights
Flashing lights during Roller Disco and selected indoor cycling
Thursday morning fire alarm testing
Tannoy system used in the centre and Dinos soft play
Location
Sutton Road
Seaford, BN25 4QW