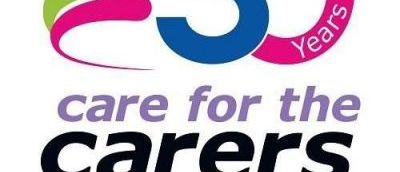 Book yourself on the carers' virtual wellbeing cruise
Carers in East Sussex are invited to take a wellbeing cruise with Coastal Wellbeing. There will be games, discussion, virtual tea and cake at the captain's table (best dress optional!). There is space for six guests in each session with Molly and Lucy from Coastal Wellbeing at the helm. You will return to shore after exploring wellbeing and connecting on this virtual 2-hour mini-break. The sessions are 2pm-4pm and will take place on Zoom. See dates available here during September and October.
Care for the Carers - Carers Centre for East Sussex
Eastbourne
How to claim this offer
If you are interested in booking, please contact Hannah at Care for the Carers on 01323 738390 or email info@cftc.org.uk. and let us know your preferred date from the list of dates below.
About Care for the Carers - Carers Centre for East Sussex
Care for the Carers is an independent charity and the Carers Centre for East Sussex. We have been supporting and representing unpaid carers in East Sussex since 1989.

Our team of staff and volunteers can provide free practical and emotional advice – face-to-face, by telephone, or online. We can put you in touch with other carers, and help you navigate the range of services available locally. We also run support groups and events for carers in East Sussex and training for health and social care professionals, employers and volunteers working with carers. Please note that during coronavirus, we are delivering services by telephone or online only.
Care for the Carers represents carers and raises awareness of caring, working with a variety of local communities, organisations and service providers to build a carer friendly East Sussex.
All our work is developed with carers, and in response to their expressed needs reflecting local and national strategy, legislation, research and best practice. We work with carers so that they are empowered and can have a say in the policies and services that affect them.
How to contact us
Call our Carers Hub on 01323 738390, Monday to Friday, 10am to 5pm to speak with one of our team of dedicated support workers.
Email us: info@cftc.org.uk
Text us: 07860 077300
Request a call back using the contact details above.
Access our carer resources on our website and sign up to our monthly e-newsletter to receive carer news.
Learn more about Care for the Carers - Carers Centre for East Sussex
Accessibility
Location
Highlight House 8 St. Leonards Road
Eastbourne, BN21 3UH
Gallery