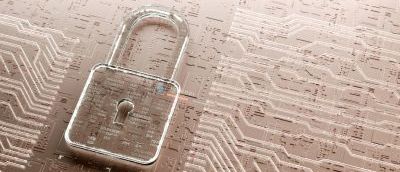 20% off per game for i-go cardholder
Get 20% off a game so i-go cardholder pays £18 (usual ticket price £22)
Encryption Escape Rooms - Wheelchair Friendly
Lewes
How to claim this offer
Book online using offer code ESCAPE20 and REMEMBER to take your i-go card with you to validate the offer
Terms and conditions
Not to be used with other offers
About Encryption Escape Rooms - Wheelchair Friendly
We have three themed escape rooms, one indoor treasure hunt and an award winning cafe!
Puzzling pirates is an indoor treasure hunt where you can Turn up and Try anytime on Wednesdays to Sundays between 10am - 1pm (closes at 2pm)
Escape rooms are open from 3 till 10pm.
Nebula is for 2 – 5 players from . On your travels into Outer Space, your craft has been struck by an asteroid, you have 1 hour of Oxygen left. Can you work together as a team to stabilise the craft and dock with the Mission Control Ship?
Code Breaker is for 2 – 6 players. It's 1943 our country needs you! Can you unscramble the codes, decode the messages and find the double agents identity? Not an easy quest.
Cabin in the Woods for 2 players. Starting in the dark with a chain around your wrist which is fixed to the wall. You have one hour to escape before the kidnapper returns.
Learn more about Encryption Escape Rooms - Wheelchair Friendly
Accessibility
Wheel Chair Accessible venue
Exhibits Are Mostly At Wheelchair Height
The venue is mostly wheelchair friendly, in particular Code Breaker and Cabin in the Woods. There is a slight rise before entering the whole building but a ramp is available on request if needed. Nebula has a slight rise at the entrance, assistance or a ramp are available too. Nebula also has a part where you enter another small room - this is less accessible but you can go round and enter in a different way - just let staff know.
Plenty of parking near to the venue
Accessible Toilets
Baby Changing Facilities
There is a baby changing mat
There can be sudden loud noise
In Code Breaker a siren goes off, but let staff know in advance and this can be turned off
Nebula has a loud dropping sound as a small door is released, and the entrance to the second smaller room makes a whooshing sound when it releases like compressed air. These cannot be turned off
Location
Unit 1, Banff Farm Uckfield Road
Lewes, BN8 5RR
This page was last updated on 21 Jun 2023