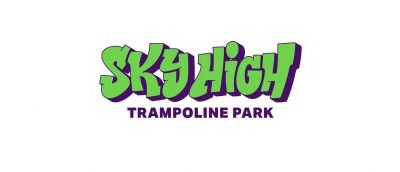 15% Off and Carer Goes Free
Cardholders get 15% off admision fees and an accompanying carer gets in free. Special socks are required and can be brought at Sky High
Sky High
Peacehaven
How to claim this offer
Show your i-go card on arrival or when booking.
Terms and conditions
Cardholders will receive a 15% discount on admission fee and an accompanying carer goes free. Booking is essential and a waiver can be filled out online prior to your visit or on site. Sky High requires all individuals to arrive 20 minutes prior to their allotted time, during this time there will be a mandatory safety briefing. Special trampoline socks are required for everyone using the trampolines; these can be purchased at Sky High. This offer is not to be used in conjunction with any other offers.
About Sky High
Sky High is an indoor trampoline centre with wall-to-wall interconnected trampolines. There's also walk the wall, a super-sized air bag, aero ball and slam dunk to experience.
Sky High also offer Autism-friendly sessions where the aim is to create a calm, safe environment in which bouncers can have an amazing time on the trampolines without stepping out of their comfort zone. These sessions are designed for autistic children (or similar additional needs) and their families, there's no music, standard lighting (no disco/coloured lighting), whistles are not used and there's a reduced number of people in the park. Individuals, families and organisations are welcome but pre-booking is always essential. Siblings are welcome to book to jump too but are asked politely to respect that this is an event specifically for autistic people and their parents/carers.
Sessions take place at 6pm on Tuesdays and bouncers must be age 5 or above.

Accessibility
Wheel Chair Accessible Entrance
The activity areas is only accessilble via stairs
Disabled Parking & Drop-off
Designated Disabled Parking
Drop-off Area
Accessible Toilets
Baby Changing Facilities
There can be sudden loud noise
We have characters in costumes
During additional needs session Sky High staff do not use whistle and the music is turned off to create a quieter environment.
Any other session staff will use whistles to signify the end of a session and if they need to get someones attention quickly.

Characters in costumes are only used at special occasions i.e. Halloween.
Location
D1 / D2 Meridian Industrial Estate
Peacehaven, BN10 8JQ