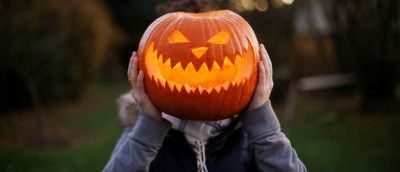 Hunt for the Halloween Hacker
Sun 22 Oct - Tue 31 Oct
A mass murder has taken place and a KILLER is still on the loose, the police need YOUR detective skills to uncover the identity of THE HALLOWEEN HACKER.
The Hackers BRUTAL BLADES and BLOODY BITS of another poor victim have been found at Hastings' famous TRUE CRIME MUSEUM. Examine the evidence at the crime museum at the crime scene, note down anything you my find and report back any leads to the identity of the killer - your efforts may come with a reward!
The True Crime Museum
Hastings
Price
General admission prices apply.
i-go offer applies. i-go offer is: Carer goes free and reduced price for 17 to 25's with an i-go card.
About The True Crime Museum
A shocking museum for everyone fascinated by the dark world of crime. This museum is not for the faint hearted with dummies and coffins and crime related paraphernalia!
Parents discretion advised for entry for children under 13.

Learn more about The True Crime Museum
Accessibility
Wheel Chair Accessible venue
Wheel Chair Accessible Entrance
Exhibits Are Mostly At Wheelchair Height
Location
Palace Avenue Arcade
Hastings, TN34 1JP