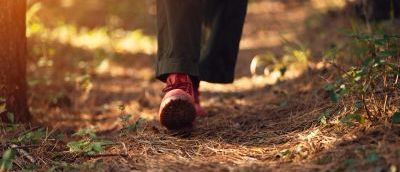 Discover Roman Chichester: The Novium Museum to Fishbourne Roman Palace Walk
Wed 31 May - Sat 3 Jun
Meeting at the Novium Museum, you'll embark on a walk through ancient times, ending at Fishbourne Roman Palace.
Chichester was established by the Romans more than 2000 years ago as 'Noviomagus Reginorum'. Join us for a walk around some of the key Roman sites in and around the city and find out more about what life was like in Roman Chichester. Discover more about the public Bath house, the walls and temples, ending the walk at Fishbourne Roman Palace, the largest Roman home this side of the Alps. Marvel at the world-famous mosaic collection and relax in the Palace's recreated Roman gardens.
This walk will be led by Sue Webber, an experienced walk leader for GoTread, Butser Ancient Farm and the South Downs National Park, currently working as an Education Officer at Fishbourne Roman Palace.
Fishbourne Roman Palace & Gardens
Chichester
Price
Booking
Terms and conditions
About Fishbourne Roman Palace & Gardens
Imagine the luxury that would once have surrounded the proud owner of this lavish Roman residence. Stroll around the recreated Roman gardens – the earliest gardens found anywhere in the country – and enjoy the largest collection of mosaics in situ in the UK.
Admission Prices
| | | |
| --- | --- | --- |
| | Gift Aid* | Standard |
| Adult | £13.20 | £12.00 |
| Child/Student (5-17) | £6.60 | £6.00 |
| Senior | £12.65 | £11.50 |
| Family (2 adults + up to 4 children) | £38.50 | £35.00 |
| Family (1 adult + up to 3 children) | £22.00 | £20.00 |
Opening Times
2nd January to 12th February (weekends only) – 10am to 4pm
March to September – 10am to 5pm
February, October and November – 10am to 4pm
Last Admission 30 minutes before closure
Learn more about Fishbourne Roman Palace & Gardens
Accessibility
Wheel Chair Accessible venue
Wheelchair Loan
The site is generally level with easy access to the museum, North Wing mosaic area, café and film theatre. There are wide doors and ramped walkways.
Wheelchair hire: Two loan wheelchairs are available. You can reserve these the day before a visit. Please call us on 01243 785859
Disabled Parking & Drop-off
There are four dedicated parking spaces for visitors displaying a Blue Badge.
We have three wheelchair-accessible toilets – one in the Museum foyer, one in the Collections Discovery Centre and one adjacent to the car park, which is operated by a RADAR key.
The gardens have gravel pathways but the formal garden can be viewed from the colonnade, which runs the length of the North Wing. There is seating within the museum and grounds.
Location
Roman Way,
Chichester, PO19 3QR