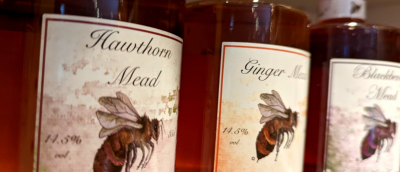 Christmas Shopping at Butser Ancient Farm
Thu 1 Dec - Thu 1 Dec
Thursday 1st December, 5pm - 7pm (arrive when you like!)
Get in the festive spirit with an exclusive Christmas shopping evening at Butser. Arrive when you can and visit the shop to browse hand-crafted, locally sourced gifts and stocking fillers for all your friends and family.
Once you've had time to shop make your way to one of the beautifully decorated ancient houses where warming mulled drinks and tea and coffee will be served around a roaring fire. What better way to catch up and tick off your present list in festive tranquillity away from the Christmas crowds? Mingle and jingle all the way!
Butser Ancient Farm
Waterlooville
Price
Admission to shop and one ancient house, £2 for two people (includes hot drink). i-go offer does not apply.
Booking
About Butser Ancient Farm
Butser Ancient Farm is a unique experimental archaeology site nestled into the rolling countryside of the South Downs National Park; we welcome visitors and education groups to the site throughout the year. From our origins as an Iron Age research site we now feature archaeological reconstructions of ancient buildings from the Stone Age, Bronze Age, Iron Age, Roman Britain and the Anglo-Saxon period. Our buildings are internationally famous and appear frequently in documentaries and feature films. We also grow crops from prehistory and keep rare breeds of animals, such as goats and sheep.
We extend a warm welcome to all our visitors, including those who may have particular requirements regarding accessibility. Carers are admitted free of charge when accompanying a disabled visitor during our standard opening hours. Butser Ancient Farm is a multi-sensory visitor experience, ideal for those with a variety of learning needs and styles. All of our school activities and lecture tours are designed with accessibility in mind, please contact us to discuss any particular requirements or concerns.
Learn more about Butser Ancient Farm
Accessibility
Wheel Chair Accessible venue
Wheel Chair Accessible Entrance
Visitors can enjoy a timeline of areas starting with Stone Age, progressing through to Bronze and Iron Age roundhouses, a Roman villa and finishing with our two Saxon longhouses. Each site has interpretation boards and all areas are accessible to wheelchairs, except one small mezzanine room in the villa.
Disabled Parking & Drop-off
Designated Disabled Parking
Our car park includes disabled parking by our visitor centre, and the centre itself has a wheelchair accessible disabled toilet. We also have a wheelchair available for visitors to use which can be requested on arrival, or you can reserve it before your visit by calling 02392 598838.
Wheelchair Access to Outdoor Areas
Paths
We have characters in costumes
We also organise special re-enactment weekends on a regular basis. The re-enactors will be in costume.
Location
Butser Ancient Farm Chalton Lane
Waterlooville, PO8 OBG